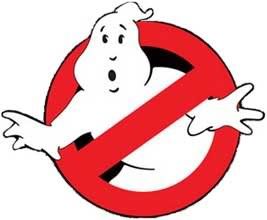 It took nearly 20 years but the Ghostbusters franchise finally gets a sequel in '08 – starring YOU as the 5th Ghostbuster! Sierra games has licensed the title for a new Ghostbusters game on PC, PlayStation 3, and XBOX 360. While Wii, PlayStation 2, and DS owners will have have to settle for a 'casual gamers' version. The game takes place in a ghastly era known as the 90s. And you play as the team's newest recruit as they defend New York City from its greatest threat yet, no not islamofacists, ghosts (lots of 'em).
Judging by the gameplay (video right) this game's is gonna be spooktacular, it even features the likenesses and voices of the original cast! And with any luck a successful game will lead to an actual Ghostbusters sequel.
Post Postscript: I just hope Giuliani won't take the credit.