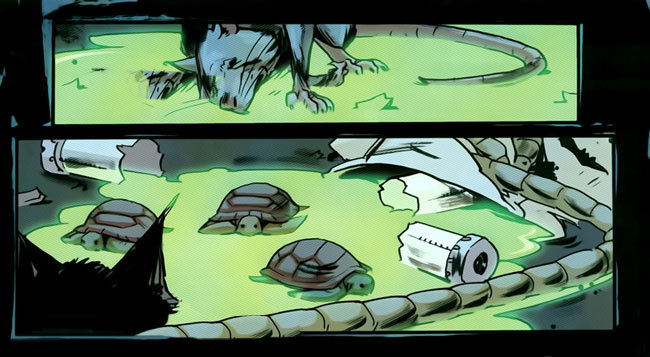 Fanboys descended on producer Michael Bay when he suggested there would be an extraterrestrial origin to the Teenage Mutant Ninja Turtles reboot, conspicuously shortened to Ninja Turtles. Bay set the record straight during an interview with Moviefone.
"There was that quote saying that we're making [the Ninja Turtles as] aliens," he explained. "We're not. It's the ooze! It's from the original source material. These are from the original writers, and I never went out to correct myself in the press. I do listen to the fans and I do want this to be authentic. I think they're going to be really happy with this movie. When I see the digital stuff, the turtles look great."
Director Jonathan Liebesman told IGN that he worked directly Kevin Eastman, co-creator of the franchise.
"I think that fans should just feel reassured that everything they will be in the film," Liebesman said. "It's not going to be something that they won't like. They will be extremely excited about it. Anything we're doing ties back into the mythology. We have the utmost respect for that and the fans."