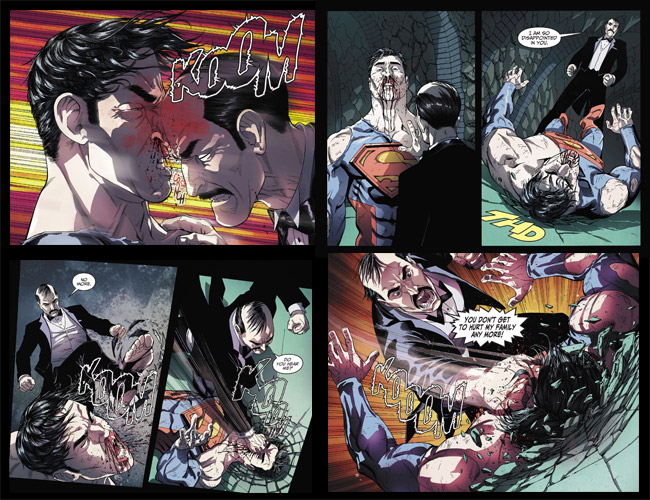 Superman gets served by Batman's butler in Injustice: Gods Among Us #36
.
In the previous issue, Superman breaks Batman's back to stop him from interfering in his new world order where supervillains are killed rather than jailed.
Batman manages to stall him long enough to analyze a super pill that duplicates Superman's powers. Clark becomes enraged and tortures his crippled friend to find out who has access to the pill but he finds out firsthand.
Super Alfred headbutts Superman and breaks his nose but his words hurt even more. "There's nothing worth saving here," he comments as they abandon the Batcave.