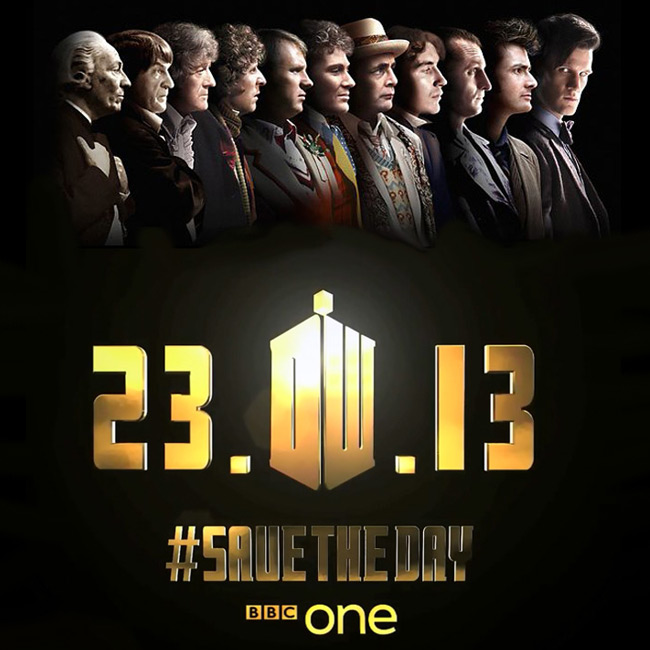 In the Doctor Who 50th Anniversary Trailer, Matt Smith finally breaks out his serious voice to give a monologue as the Eleventh Doctor:
"I've been running all my lives… through time and space. Every second of every minute of every day for over nine-hundred years. I fought for peace peace in a universe of war. Now the time has come to face the choices I have made in the name of the Doctor. Our future depends on one single moment of one impossible day. The day I've been running from all my life."

The 3D trailer is eye candy and not just the Jelly Babies falling out of Fourth Doctor's pockets. There are 50 years 900 years worth of Easter eggs but the best is a digital clock that reads 17162311. It's a reference to the debut episode of Doctor Who "An Unearthly Child," which aired at 17:16 GMT on 23 November 1963.