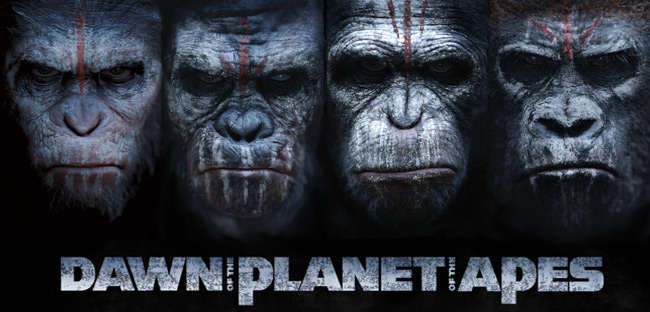 The first Dawn of the Planet of the Apes posters show Caesar and his generals in full war paint. The movie is set a decade after the Simian Flu virus decimated the human population. The last surviving humans and apes form an uneasy alliance that clearly doesn't last.
Director Matt Reeves tweeted that the Dawn of the Planet of the Apes trailer will be out December 18 at 6:00 am PT.
The movie release date has been moved up one week to July 11, 2014 replacing Fast and Furious 7, which has been indefinitely delayed after the death of star Paul Walker.
Dawn of the Planet of the Apes Teaser