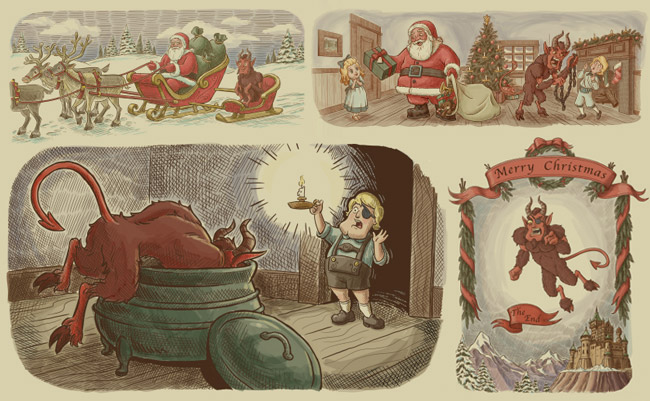 Fox pulled violent episodes from its Animation Domination programming block in response to the Sandy Hook Elementary School shooting last year. Among them was the Christmas episode of American Dad, "Minstrel Krampus."
The episode features a mythical creature known as Krampus, which is the polar opposite of Santa Claus. Krampus uses his sack to kidnap naughty children and then punishes them, severely. At the top of his naughty list is Steve Smith, who breaks out into song about being "the best at being the worst." Stan and Roger must save the self-professed bad boy from the wrath of the Krampus.
Fox will air "Minstrel Krampus" on December 15, 2013.