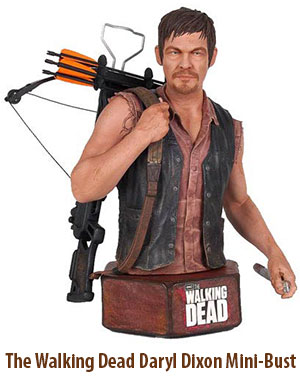 Nothing scares The Walking Dead's resident bad boy Daryl Dixon but actor Norman Reedus isn't so tough when he encounters a real life zombie.
TWD star Andrew Lincoln and producer Greg Nicotero pranked their friend with the help of Nick Santonastasso, a New Jersey teen with a rare birth defect called Hanhart syndrome that left him with one arm and no legs. He used his condition to play a dismembered victim of Leatherface in a Texas Chainsaw Massacre prank.
Nicotero transformed Santonastasso into a zombie and had him hid in a hotel room during a publicity tour in Japan. He jumps out and makes Reedus scream like girl despite being familiar with the teen's previous pranks posted to Vine.
"And I already know about you. I've already blasted you out to the planet. Wow. Wow," Reedus said. "Good job you jerk."
They followed up the prank by recreating a zombie pit under a subway grate in New York.
Zombie prank terrorizes Australians