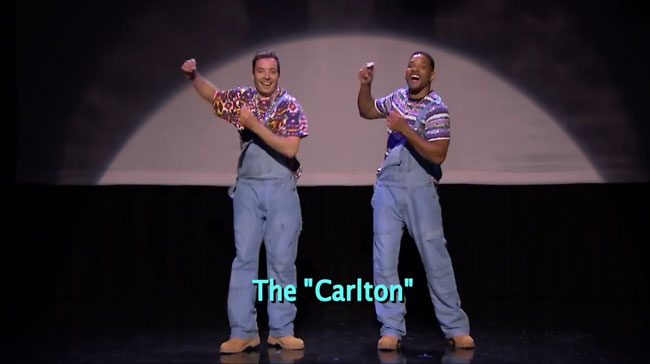 Jimmy Fallon's first guest on The Tonight Show was Will Smith, who helped Fallon demonstrate the evolution of hip-hop dancing. The hilarious bit consisted a lot of bad dance moves including the corniest one of them all: the Carlton!
Smith was more than happy to reenact the embarrassing dance made famous on the The Fresh Prince of Bel-Air but when Fallon segued to twerking he walked off. That's right, Miley. Twerking is more embarrassing than the Carlton!
Sadly, Alfonso Ribeiro AKA Carlton didn't make an appearance this time like he did last year on the Graham Norton Show.