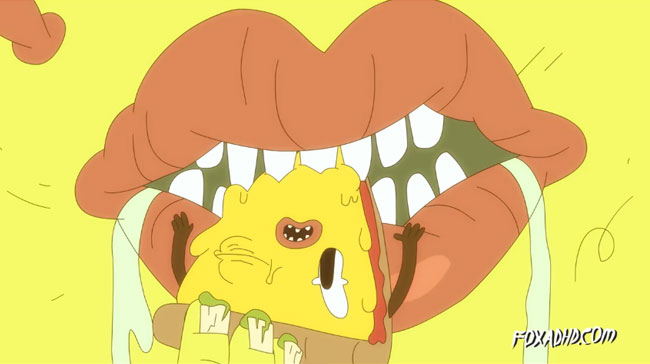 Anthropomorphic food mascots are nothing new but these sentient beings aren't usually on the menu like "Pizza Pals," a new cartoon by Animation Domination High-Def. New York and Chicago slice are two totally cheesy dudes, which is their problem. The delicious duo gets eaten while out on the town. They scream out in pain as they're slowly devoured bite by bite.
"WHY!!!" cries out Chicago style. "Oh no, he's eating me!"
Not so high and might now, are you vegetarians?
Anthropomorphic Food Commercials