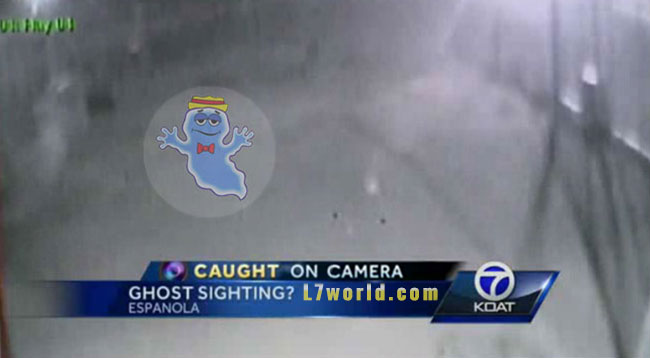 The Espanola police station experienced an unusual break-in over the weekend by a ghost! It easily slipped past gates without tripping alarms. Police were unable to get their hands on the supernatural suspect but it was caught on camera by Officer Karl Romero.
"At first I thought it was a podilla, a fly or moth. Then I saw the legs and it was a human — but not a real human. No. A ghost," Romero told KOAT.
Digitally enhanced footage confirms his suspicions beyond a shadow of a doubt.
The police station was not built on an ancient burial ground and no inmates have died while incarcerated. Romero suggests they're being haunted by victims of unsolved murders.
"A lot of officers have seen certain things. Some officers have felt someone breathing down their necks as they're working in the briefing room," he added.