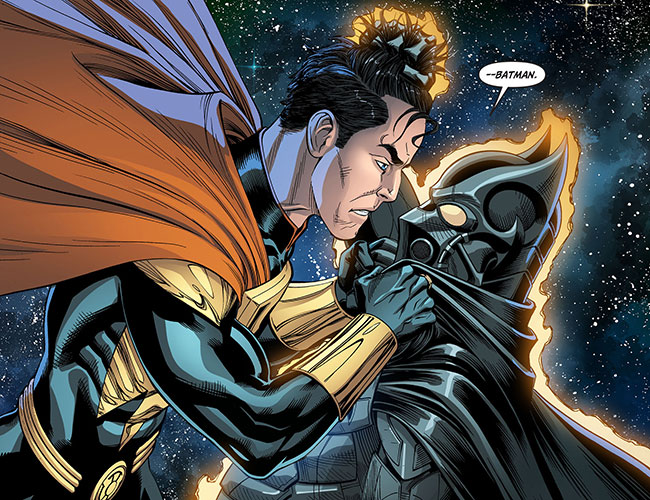 An evil Superman breaks Batman's back for opposing him but the Dark Knight returns in Injustice: Gods Among Us: Year Three #12
. Superman and his Yellow Lantern allies Sinestro and Hal Jordan are attacked by Etrigan the Demon, who literally burns through them with hellfire. They retreat while Superman fights Etrigan or so he thinks. The demon transforms into Batman! John Constantine coaxed him into it selling his soul to resurrect the demon.
Batman uses magical dust to make Superman sleep and dream of a fantasy world where Lois Lane and their baby are still alive as revealed by the Injustice: Gods Among Us: Year Three #13 cover. Superman accidentally murdered them after being drugged by the Joker in the beginning of the series.
Superman lies unconscious on the ground as Batman walks away confident it's over for good but you don't need to be the world greatest detective to know that DC Comics isn't likely to end its best selling book anytime soon.
The next chapter reveals that in Superman's dream world Batman kills the Joker so he doesn't ever have to cross that line from superhero to supervillain.