The Bronze is getting high marks at the Sundance Film Festival in no small part due to a sex scene featuring Melissa Rauch (The Big Bang Theory), who admits to using a flattering body double. Rauch portrays an Olympic gymnast desperate to stay in the spotlight after receiving a bronze medal. Film critics were reportedly rolling in the aisles as she uses her limber body to engage in acrobatic sex with a fellow Olympian portrayed by Sebastian Stan (Captain America: The Winter Soldier).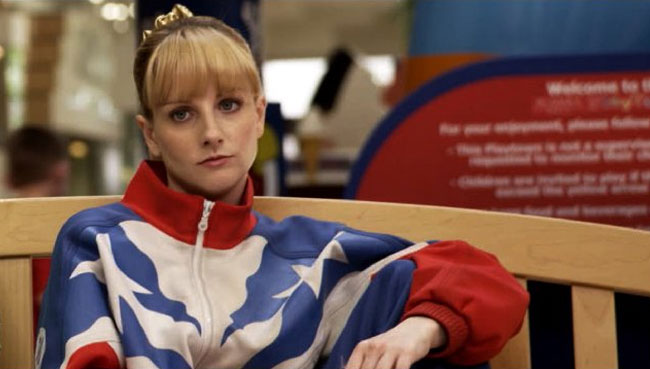 The role was created specifically for the pint-sized star, Rauch revealed during a Q&A session.
"You write what you know," joked Rauch, who co-wrote with her husband Winston Rauch.
"We just wanted to show people what goes on in our bedroom," Winston chimed in. "We didn't know there was anything special or unusual about it."
Rauch added, "When you're 4′ 10½" and 6′ 1″ you have to get creative."
The film received numerous bids but declined the highest offer from Netflix in favor of a limited theatrical release by Relativity Media domestically and Stage 6 Films internationally.
"The Bronze fits into Sundance's long history of discovering new and unique comedic talent that can find its way to a broader audience," said Relativity President Tucker Tooley. "The filmmakers did an incredible job creating a wholly unique identity for the film which we're certain will have audiences laughing and talking for a long time."