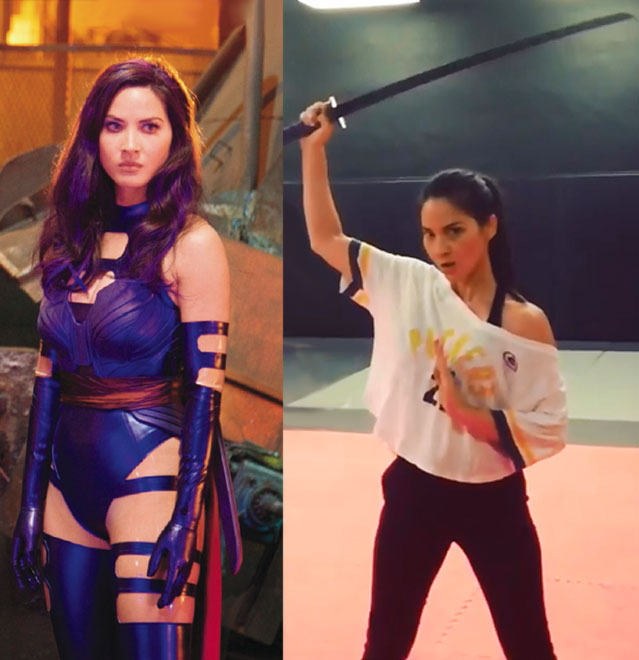 Olivia Munn showed off her fighting skills on Instagram. The actress swings a sword and spars with a trainer in preparation for her role as the ninja mutant Psylocke in X-Men: Apocalypse.
Psylocke uses telekinesis and telepathy to create a telekinetic katana and psionic knife capable cutting her enemies physically or mentally. Think Jean Grey meets Wolverine. She even has a wild side evident by fashion sense.
We sadly won't see Munn practicing in her skin-tight costume, which had a wardrobe malfunction.
"Now it fits like a glove," she told Entertainment Weekly. "But on day one I was like, 'Uh, guys, do we have a backup? Sorry, I popped my crotch.'"
Munn actually started honing her ninja skills back in 2008 as host of G4's Attack of the Show. She represented AOTS on the original Japanese Ninja Warrior, known as Sasuke. Munn went out on the first obstacle but trained hard and returned the following year. The sextuple step was no match for her fancy footwork. She literally jumped for joy at completing it then promptly wiped out on the second obstacle. Judging by her recent training she'd definitely get a lot farther on the course.
X-Men: Apocalypse premieres May 27, 2016.