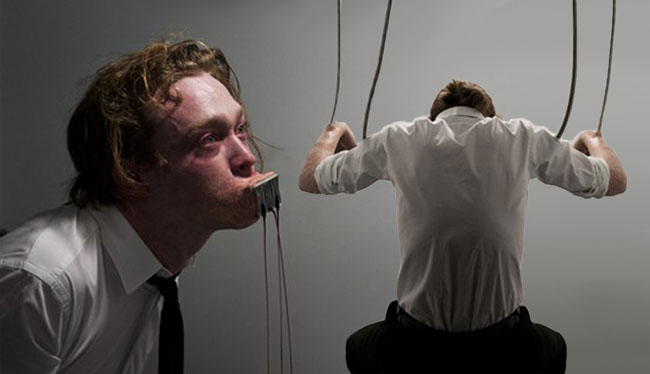 First-time director Brandon Cronenberg, son of David Cronenberg (Videodrome and The Fly), is following in his father's footsteps and taking on the body horror genre, which features horrific transformation of the body.
In Antiviral, Cronenberg shines a spotlight on celebrity obsessed culture. Fans feed their desire to be closer to their idols by eating synthetic meat made from celebrity DNA and even injecting themselves with viruses harvested from celebrities. Syd March (Caleb Landry Jones) uses his position at the Lucas Clinic to smuggle out viruses inside his own body but when one of those celebrities dies, he too becomes sick.
The movie has a viral marketing campaign that includes a website and Facebook page for the Lucas Clinic.
"Nothing has been confirmed yet, but we're looking at an early 2013 release in the US," according the twitter page.