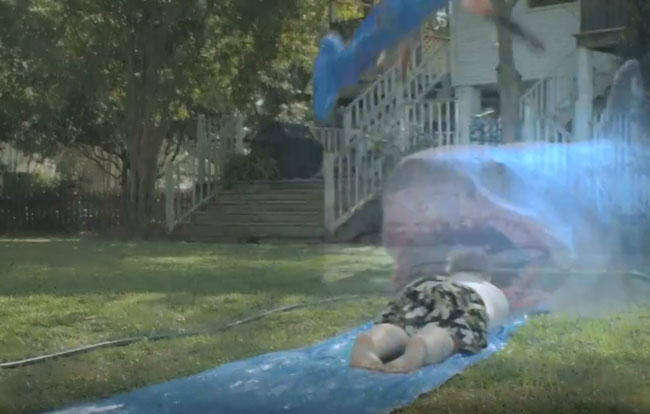 Just when you thought is was safe to go back on land…
SyFy follows up Sharknado with Ghost Shark, a ghastly great white that can hunt on land or sea. It needs only minimal water to sustain its phantom form, which allows it to appear in a pool, a car wash and even a shark-themed Slip 'N Slide!
We're gonna need a bigger fat kid.
Ghost Shark materializes on August 22 at 9/8c.