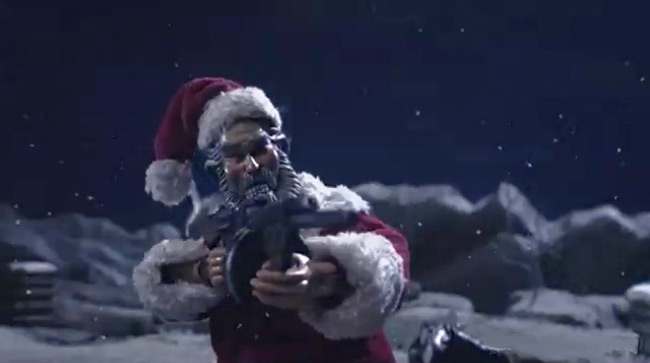 Celebrate Christmas with Robot Chicken creators Seth Green and Matthew Senreich, who will be live tweeting the premiere of the "Robot Chicken Born Again Virgin Christmas Special" (hashtag #RCXmas).
Open your present holes.
This year's Robot Chicken Christmas special is packed with Christmas-themed bits but not everyone is happy about it. An angry rabbi loses his temper when no one knows how to spell (C)Hanukkah, which has over 275 different spellings. The best bits feature Santa (Seth MacFarlane), who gets stuck in a chimney with his pants down, returns some cookies after eating them and fights in WWI but for which side?
Other highlights include Ebenezer Scrooge learning the 'real' meaning of Christmas and the origin of the Heat Miser and the Cold Miser from the stop motion classic "The Year Without a Santa Claus." Plus murderous puppets!
The "Robot Chicken Born Again Virgin Christmas Special" airs Monday @ midnight, followed by a repeat of last year's "Robot Chicken's ATM Christmas Special."