Executive producers Carlton Cuse and Kerry Ehrin had to deal with some real psychos when casting for Bates Motel. A&E has released a spoof audition tape, in which Vera Farmiga breaks out into Ukrainian folk dancing and Freddie Highmore can't stop using an English accent but the best bits are from the supporting cast.
Olivia Cooke smokes like chimney while auditioning for the part of Emma Decody, who requires an oxygen tank that the actress worries will bock the view of her ass. Cooke isn't sure what she's supposed to do with the breathing tube so she pretends to hang herself with it. It's a welcomed departure from her demure character on the show. Hopefully, we'll see more of this dark side in her upcoming film Ouija.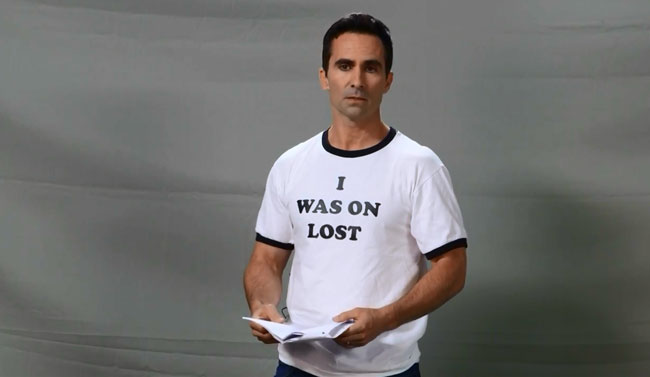 Nestor Carbonell comes to the audition wearing a t-shirt name-dropping: "I was on Lost." He explicitly mentions it to land the lead role of Norman but the producers quickly shut him down.
"You were also on Suddenly Susan so why don't you give Romero a whirl," Cuse snaps.
Max Thieriot's audition for the part of Dylan simply consists of him taking his shirt off.
"He doesn't need to read for me," says Cuse.
Bates Motel season 3 airs in 2015 on A&E.