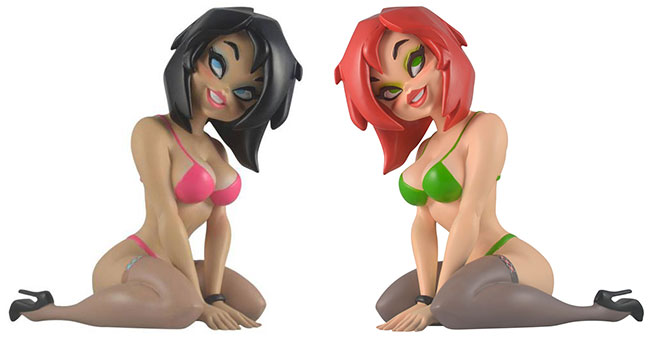 Bella Lee and Ivy Lee are inspired by the classic pin-up girls of yesteryear but you may also notice the influence of comic book artist and animator Bruce Timm known his retro style in works like Batman: The Animated Series.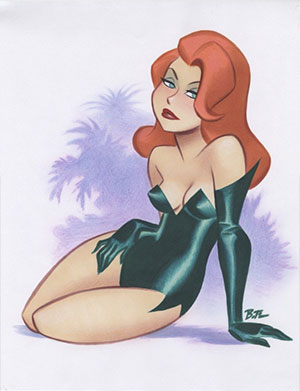 In fact, Ivy's name and paint job are based on the Batman villainess Poison Ivy says creator Scott Tolleson, who also did the popular pin-up series Dirty Detention Girls.
Theses 8 inch tall figures are Tens. The contrast of curves and angles casts a figure that is seductive and artistic. Both gals are bombshells but Ivy definitely has a leg up with fanboys. The best thing about her is that she's available, which is a turn-on for any guy.
Ivy Lee can be yours for $120 on Pobber (limited quantities). Bella Lee is currently being sold at the Singapore Toy, Game & Comic Convention (STGCC) but will presumably be on the website at some point in the future.